Moderator: TW Admins
MITB 63
Winner: Natayla
Tiebreaker: 22:15

MITB 64
Winner: The Miz
Tiebreaker: 28:31
MAIN EVENT MAFIA
7x TW Winner (WWE, US, IC(2x), CW, WWE Tag)
4x PPV Winner (2 WWE, 1 TNA, 1 ROH)
5x Survivor Wars Winner
4x Tag Team Challenge Winner
3x Ultimate Endurance Winner
2x Jobber Wars Winner
2x TV Wars Winner
1x SSeries Wars Winner
1x I-Wars
1x SWL
---
MITB 63
Winner: Lana
Tiebreaker: 20:00

MITB 64
Winner: Samoa Joe
Tiebreaker: 30:01
---
MITB 63:
Winner: Bliss
Tiebreaker: 18:33

MITB 64:
Winner: Miz
Tiebreaker: 21:44
---
Main Eventer
Posts: 3367
Joined: Sat Apr 18, 2009 11:22 am
MITB 63:
Winner: Natalya
Tiebreaker: 19:24

MITB 64:
Winner: Miz
Tiebreaker: 27:42
SWNXT S.4 Winner
Cup Games XIV
Lethal Lottery Tag Champ 7
Bracket Brawl 9/23
Survivor 109/185
Highlander 1
Jobber Wars 89/143/150
SuperBowl Wars X
1x WWE WHChamp/SD Woman's Champ/TNA Tag Champ
WWE Fatal 4 Way '10
ROH Best In The World '11/10th Anniversary '12/Final Battle '14[/size]
---
Post Whore
Posts: 24214
Joined: Fri Dec 09, 2005 5:13 pm
Has thanked: 1 time
Been thanked: 1 time
MITB 63:
Winner: Alexa Bliss
Tiebreaker: 18:34

MITB 64:
Winner: The Miz
Tiebreaker: 23:45
First & ONLY 6, 7 AND 8-Time Stablewars Champion
17-Time Titlewars Champion, Current Tri-Champion (NXT/ROH Tag & ROH TV)
Longest Reigning Champion All-Time (1,316 Days)
17-Time PPV Champion
2017 WWE & ROH PPV Grand Champion
nWo 4 Life
---
Hall of Famer
Posts: 43249
Joined: Mon Apr 20, 2009 7:04 pm
Has thanked: 1 time
Been thanked: 3 times
MITB 63 WINNER: trips15

MITB 64 WINNER: NO ONE



Waiting until the last second works it seems. GM Bike who was last to make picks correctly picked Alexa Bliss and was only 4 seconds off. While this sounds impressive, just a couple hours earlier trips correctly picked Alexa Bliss and was only three seconds off. trips' MITB briefcase is good for either the RAW Women's Championship or the SDL Women's Championship until June 17th, 2019.


And in a surprising twist, no one picked Strowman to win the men's MITB, so no one is Mr. MITB.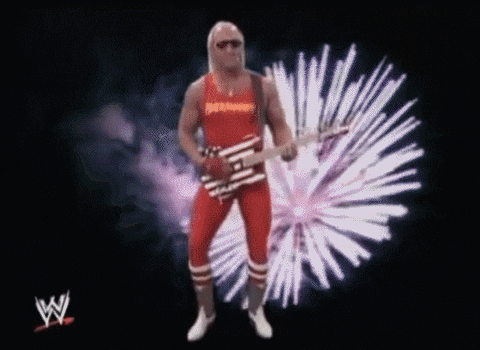 ---
Titlewars NXT Champion
Posts: 25911
Joined: Tue Nov 13, 2007 8:54 pm
Has thanked: 4 times
DAMN, both of those lol.
---
Hall of Famer
Posts: 33017
Joined: Sat Apr 12, 2003 7:10 pm
Has thanked: 8 times
Been thanked: 7 times
Nice one trips. If trips held on in SW, he had a banner weekend.
- 5x SW
- 33x TW
- 4x PPV
- 3x MITB
- 2x EWars
- 4x Survivor
- 2x TV Wars
- 2x Cup Games
- 4x PPV Wars
- 1x iWars
- 1x Ultimate Endurance
- 3x Jobber Wars
- 2x Bracket Brawl
- 7x Tag Team Challenge
- 1x Last Man Standing
- 1x SW Draft
- 1x Play-Per-View League
---
Hall of Famer
Posts: 40204
Joined: Fri Feb 07, 2003 4:49 am
Has thanked: 4 times
Been thanked: 1 time
I picked Bliss & Strowman in my heart. Does that not count for anything anymore?!
"Cut my jeans into pieces. These are my badass jorts." (riff kicks in)
How I Got Over - Braun Strowman
---